KINDER GARTEN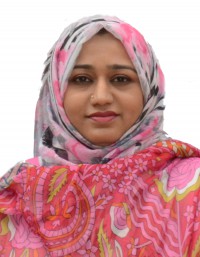 CHILDHOOD SHOULD BE A JOURNEY NOT A RACE
"Children Learn By Doing, And Play Is Their Work"
Kindergarten, here we come!
We know we"ll have lots of fun.
Lots of things to make and do.
Reading, writing, counting, too.
Kindergarten, here we come!
We know we"ll have lots of fun.
At Al Ameer we,
• Stimulate thinking and learning through varied experiences • Provide emotional stability for children to learn with confidence • Nurture children in traditional values. • Build a firm foundation upon which children achieve their potential • Encourage children to explore, experiment and express. • Develop initiative and enthusiasm for work. • Be a living, vibrant and integral, part of the community. • Rich activity based , developmentally appropriate, exclusively designed curriculum for the holistic development of a child. • Bright welcoming classrooms with smart board and CCTV cameras in the play areas and activity room access the preschoolers to expand their emotional , cognitive , physical and social skills
KINDERGARTEN ACTIVITIES
We engage your little ones with easy kindergarten activities.For all parents and teachers, these activities for kindergarteners will hold their attention and satisfy their curiosity. There are a variety of activities available - from fun math activities to reading activities, science activities, art and craft , physical development , creative activities and dramitisation. The approach to learning is thematic to foster the play based learning.
Kindergarten Reading Activities
Reading opens up a whole new world for kids, and kindergarten activities for reading are invaluable to their learning and growth. Fun and easy kindergarten reading activities will help build kids' vocabularies and instil in them a sense of grammar and language. With a better understanding of sentence construction, words, and written and spoken English, kindergarteners will be more confident about their communication skills.