HIGHER SECONDARY SECTION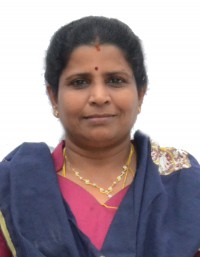 The higher secondary stage derives its uniqueness in human terms as it is dealing with 'the persona' at a period of transition from childhood to youth. Students, at this level, are not only prepared for their All India Senior School Certificate Examination, but also equipped for higher education and the professional world. The Higher Secondary wing of Al Ameer is being governed under the able guidance and supervision of Mrs. Geetha Narayanan. Our faculty team guides the students through their specialized studies focusing their career choices, with an expected outcome as successful individuals.
At this level, learners are well-prepared for the Board Examinations and for overall achievements by the trained pedagogues. Our special academic guidance, extra coaching classes, counselling sessions and remedial classes fortify the students to shun examination fear and anxiety. A great emphasis is laid on in-depth knowledge of the subjects in theory and application. Smart Classes and well-equipped lab facilities for conducting experiments and practicals in relevant subjects are provided to facilitate their understanding of the topic. Factory visits, field trips, apprentice entrepreneurship etc. are being organized in order to give a first-hand experience in the stream of commerce.
We ensure that our children develop a strong sense of self-esteem and individuality by encouraging self-reliance and independence. We strive to create a stimulating and secure environment to impart holistic education ensuring all round development of every student with the support of a dedicated team of education professionals.
In order to achieve this, the supervisor monitors students' progress, keep teachers trained and motivated, visits classrooms to evaluate teaching-learning practices, prepares reports on student attendance and performance.
The school has a record of academic success and excellence in co-curricular and extra-curricular activities. The school has been producing excellent results at the higher secondary level examinations conducted by the CBSE with many of our students earning distinctions and first classes.
After all, the school finalists cherish their schooling as one of their most memorable experiences.