Principal's message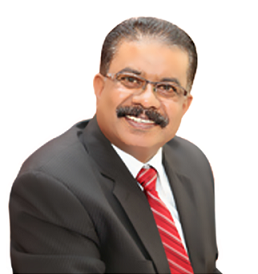 Al Ameer English School is a wonderful place for students from diverse backgrounds to grow educationally, get involved, and have a meaningful school experience. We strive to create an environment where each and every student is given the attention necessary to achieve his/her individual success. The popularity of the school is not accidental; careful planning and programming, the selection of excellent staff and a willingness to innovate in educational provision have all contributed to the development and popularity of the school.
It is our goal to use this website as a communication tool - to keep students, teachers, parents, and community members informed on the happenings at Al Ameer English School. Hopefully you will find this site helpful and easy to navigate. Additionally, we hope that you find our links to other relevant sites extremely useful and interesting. So please surf around.
Our school follows an open-door policy and we like to interact regularly with parents during Parent-Teacher meetings, I would like to personally meet you if you have any queries regarding the development of your child.
At Al Ameer English School it is our aim not only to pursue academic excellence but also to motivate our students to be lifelong learners, critical thinkers, and productive members of an ever-changing global society. We try to provide our students with an atmosphere for multifaceted development, where children are encouraged to channelize their potential in the pursuit of excellence. We aim to nurture the talents, skills, and abilities of each student and provide them with a platform to think, express, and exhibit their skills so as to empower them to negotiate several issues that confront them, with the teacher being a facilitator. Our approach to learning is child-centric, encouraging activity-based learning and inculcating a scientific temper and a spirit of free enquiry. The purpose of the education received by our children is to replace an empty mind with an open one. We motivate our teachers to provide an atmosphere for discovery, where students are encouraged to be creative and curious, instead of only loading the children with academic burden.
In this era of cut throat competition, it is of paramount importance to impart an integrated education to the future citizens of the nation for successfully facing multitasking. Al Ameer English School, therefore, lay special emphasis on both co-curricular and extra-curricular activities providing students an edge over others to be a leader in their respective field of activity. While academic excellence is our major thrust, the school is also devoted to prepare our students for life, prepare them to face the challenges of tomorrow, and encourage them to be socially relevant. We encourage each child to develop in their special field of interest so as to best showcase their particular type of talent and grow to their full potential, and constantly groom them to pass out as men and women competent to bear responsibility in all walks of life. I am confident that the Al Ameer English School will always be a beacon of light, guiding the destiny of its students and radiating kindness and compassion as it soars high in its pursuit of academic excellence and in the fulfillment of the school motto: "Light upon Light."